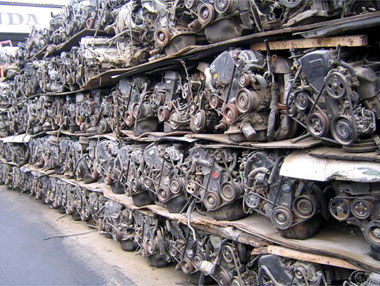 Japanese company,
MODA AUTO PARTS is a part of
MODA PETROLEUM CO.,LTD. which
owns 39 gas service stations and
12 mechanical factries for inspection
(safty check) in the whole Hokkaido
where is the North Island of Japan.


MODA AUTO has dealed in and exported cars, engines,tyres,abolished catalysts and so on from Japan to over the sea where is Southeast Asia area, a direction of Russia, UAE and more. We have the need to want some new partners in orde to export. It might be especially area of Africa, china, America, or wherever.

We also run the "Car Recycling Section" in Japan. Car ownership in Japan totals around 80 million vehicles, and as many as five million are disposed of yearly. That's the reason why we would line up tons of car and parts stocks by the End of Life Vehicle recycling (ELV) consistently. In addition, Hokkaido is a cold place. It's apt to gather engines of 4WD and DIESEL over here. You'd better hurry up to contact us if you search for 4WD or DIESEL engines in good price and quality.
■Foundation



■Capital



■Representative



■Business Operations






■Main Customers





2004 April
38 million
Takanori Moda, Executive Officer
1. Buys and sells cars, trucks, parts of automotive
2. Scraps cars used and injured
3. Exports cars, trucks, parts of automotive and tires
・SHOWA Shell Sekiyu
・MIZUHO BANK
・HOKUYO BANK
・HOKURIKU BANK
・JFE JyoKo
・MARUBENI Tetsugen
・TOHOKU Tokyo Tekko
Copyright © MODA AUTO
  All rights reserved
designed by
MODA AUTO